Introduction
I do freelance web development, but I might be interested in a developer role. You can find my resume, recommendations, skills and other details below. My cover letter and a short video introduction is also in progress.
For Download
Online Content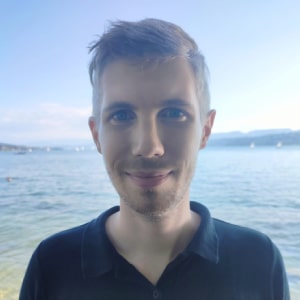 Daniel Harka
HTML, CSS, JavaScript and Angular developer
Knowledge
---
Languages
Other skills
 Driving (2012 Category B)
Work History
---
Enso IT Budapest, Hungary (2020 - )
Web developer

Worked with Bootstrap, SCSS, Node.js, Express, EJS, Shopify. Mainly sitebuilds.

Tech: HTML, CSS, SCSS, JavaScript, Bootstrap, Node.js, Express, EJS, Shopify
---
Freelance Budapest, Hungary (2020 - )
Web developer

Started with creating and maintaining WordPress websites, then learned HTML, CSS in more depth and continued with learning Angular. Now creating Angular web apps.

Tech: HTML, CSS, JavaScript, Angular
---
Helvetic Dental Clinics Budapest, Hungary (2018 - 2020)
Website admin, sales and marketing representant

Updated the company website, uploaded and embedded Youtube videos of patient reviews. Dealed with Scandinavian speaking partners and patients. Created treatment plans and booked dental appointment times, airport transfers, hotel rooms and organized next stage of treatments for returning patients in addition to that by phone and email.

Tech: HTML, CSS, WordPress
---
Himmelpartner Sandnes, Norway (2015 - 2017)
Website admin, interpreter, mission coordinator

Uploaded mission trip summaries and pictures and maintained organization website. Also worked as a secretary and translator/interpreter. Later I became the mission coordinator and was responsible for organizing trips and conferences across Europe.

Tech: HTML, CSS
---
Nødhjelp til Øst-Europa Sandnes, Norway (2013 - 2017)
Website admin, logistics manager

Updated and maintained the company website and uploaded details and pictures of received goods. Led a team in the collection of hospital equipment and the loading of trucks. In addition, it was my responsibility to maintain records of all items received and sent.

Tech: HTML, CSS, Joomla
Education
---
Pestszentlorinc Technical School Budapest, Hungary (2021 - 2022)
Software Development and Testing
Sandnes Secondary School Sandnes, Norway (2010 - 2013)
Interdisciplinary General Education
Activities, Hobbies and Interests
---
Coding, reading, traveling (33 countries so far), health & sports (cycling, hiking, Geocaching).
References and Recommendations
---

"His personality, attitude and work will inspire others and will be a real added value for the organization he chooses." – Lidia Vincze

Full recommendation: pdf



"His humility to work and the way he treats others will not bring forth disappointment." – Virag Kiss

Full recommendation: pdf



"Daniel is a reliable employee and has done a satisfying job." – Inge Roysland

Full recommendation: pdf


Page updated on: 16.09.2022. 07:12